FOR THE CHILDREN OF THE WORLD
Jugend Eine Welt supports children and young people at risk
Jugend Eine Welt supports children and young people at risk. Following the principle "Education overcomes poverty", Jugend Eine Welt supports schools and training centres, social projects for vulnerable children, adolescents and their families, and programmes for poverty reduction in Asia, Africa, Latin America, the Middle East and Eastern Europe.
IN THE SPIRIT OF DON BOSCO
"These children are like precious stones lying in the road. You need only lift them up for them to start to shine." Don Bosco
Our work follows the principles of the young people's saint and pioneer of social work John Bosco (1815 – 1881), better known as Don Bosco, that are still valid today. In 19th-century Turin, Don Bosco witnessed how industrialisation produced a handful of winners and numerous losers. Impoverished families moved to the cities, hoping for higher wages. Mothers and fathers had to work from morning to night, often leaving their children to fend for themselves. Don Bosco saw that these poor young people, branded thieves and good-for-nothings, actually had tremendous potential. He took them under his wing, became their teacher and found places for them as apprentices. By doing so the priest became a pioneer of social work, and his holistic approach to education, which had the motto "Motivate, don't punish", is as relevant today as it was then.
RELIABLE PARTNERS AROUND THE GLOBE
Two religious orders were founded during Don Bosco's lifetime: the Salesians of Don Bosco for men and the Don Bosco Sisters started by Maria Mazzarello. Today, the members of these orders still promise to dedicate their lives to the welfare of the young. The Don Bosco movement is a global network whose members also include lay staff and volunteers. Most of the projects are run by the Don Bosco movement, although there are also partners who enable children to lay the foundations of a successful life. The Jugend Eine Welt project partners live with the children and young people entrusted to their care and are thoroughly familiar with the local situation. They are extremely reliable partners, also in the event of natural disasters or situations of conflict.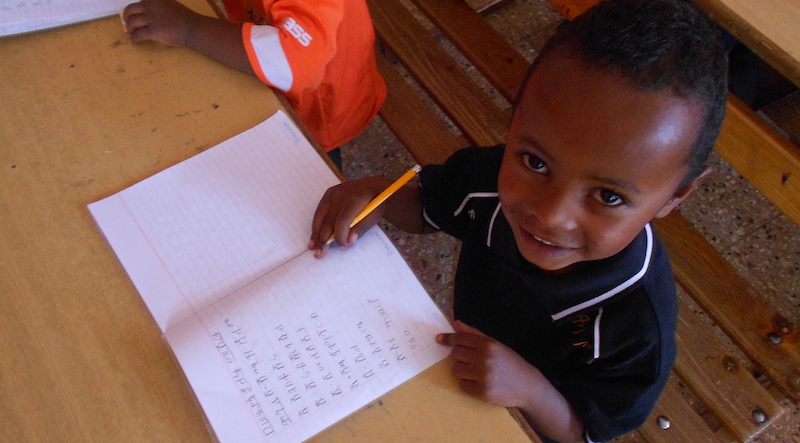 SUPPORTING SUSTAINABLE DEVELOPMENT
Through its work, Jugend Eine Welt actively contributes to implementing the Sustainable Development Goals (SDGs) set out by the United Nations. We demonstrate how these goals – and primarily those of poverty reduction and quality education for ALL – can be implemented. It is also important to us to show how this relates to our lives in Austria: global problems such as the exploitative use of child labour, which is still widespread, are maintained by our consumer behaviour. At the same time there are some simple things we can do in our everyday lives to help remove injustices.
EDUCATION OVERCOMES POVERTY
Just as school education breaks the cycle of inherited poverty, vocational training also creates opportunities for leading an independent life.
According to UNICEF estimates, 264 million children and adolescents worldwide cannot go to school. 123 million of them are aged between 6 and 14. Girls are at a particular disadvantage here, and in some countries they are even subjected to threats if they express the wish to attend school. But without education, young people have only limited career prospects. They cannot find permanent employment and can only do casual labour – in most cases, just as their parents did. At the same time their parents need the additional income that their children bring home and are therefore often opposed to sending them to school at all. This is the vicious circle that must be broken so that children can be given the chance of a future.
Quality education should be available to all, and job prospects must also be created. The educational activities that Jugend Eine Welt supports always include career-oriented and practical elements. Jugend Eine Welt and its partners also place great importance on gearing vocational training to the needs of the local economy. That way, the professional skills of the young women and men who receive support directly benefit their home region. This is the case in Ethiopia, for instance, where Jugend Eine Welt supports a training scheme for solar engineers in cooperation with the Austrian Development Agency (ADA)
SUSTAINABILITY FOR FUTURE GENERATIONS
More than a billion people worldwide have no access to electricity. They have to cook over an open fire which is dangerous to children owing to the risk of burn injuries and also because of the health risk posed by the smoke. Without electric light, children are unable to do schoolwork after dark. Without access to power, women and girls must spend hours gathering fuel. Without electricity, means of communication and irrigation systems do not work and food and medicines cannot be kept cool.
Solar energy to generate electricity can help here. But it is not enough simply to construct environmentally friendly photovoltaic systems; they must also be commissioned, serviced and repaired. That is why Jugend Eine Welt trains young women and men, for example in Ethiopia, as solar engineers.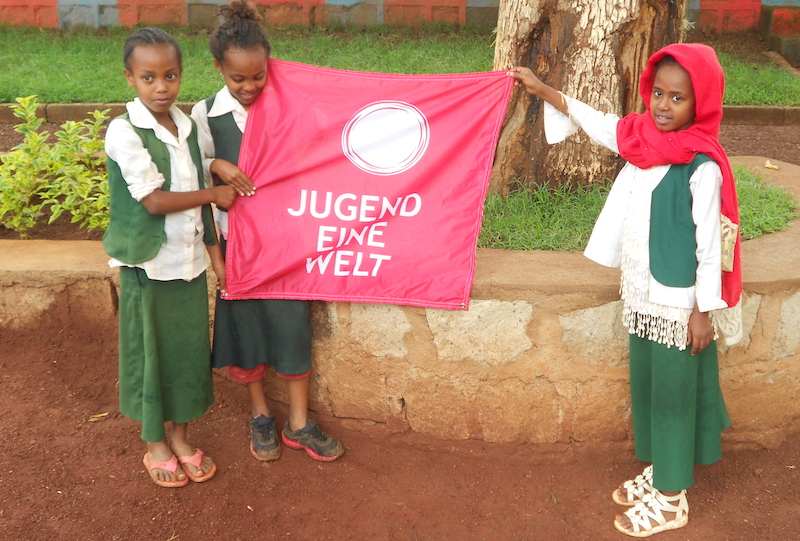 Ever since it was founded, Jugend Eine Welt has carried the Austrian donation seal of approval. That means that we guarantee the very highest standards of transparency and efficiency in the way donations are used.
Forfurther information, please visit www.jugendeinewelt.at