ENVIRONMENTAL PROTECTION - PRESERVING CREATION
Children and young people learn to protect the environment
Energy and environmental issues go hand in hand. As a member of the Don Bosco Green Alliance, Jugend Eine Welt is also increasingly involved in educational projects in the field of sustainability and environmental protection. Following the example of the Don Bosco Green Alliance, the solar programme goes beyond solar education to promote environmental awareness among the younger generation in Africa because caring about child protection also means protecting the environment and leaving a clean world to future generations.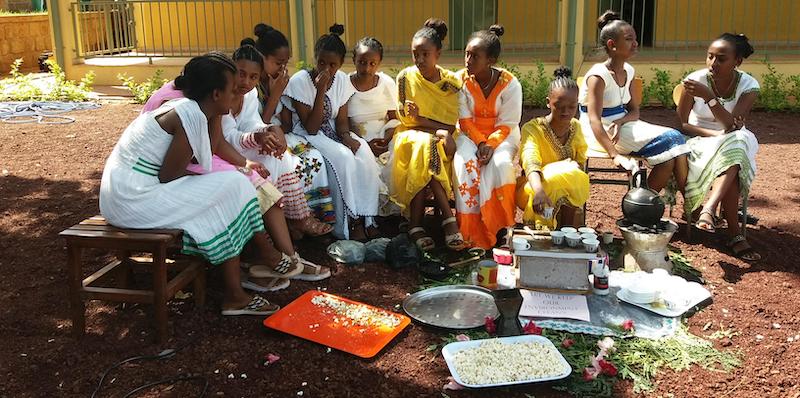 LET'S GO TO THE GREEN CLUB
In order to strengthen the environmental awareness of even the smallest children, so-called Green Clubs were set up as part of the solar programme. At various elementary and secondary schools in Ethiopia and Uganda, the pupils learn in a playful and creative way how they can protect the environment and keep it clean.
The Green Clubs at the Don Bosco schools in Dilla, for example, run cleaning campaigns in which school classes clean the entire school premises and remove rubbish. Other children plant beds and green areas around their school grounds and thus live up to their club name. In one of the Green Clubs, pupils even came up with an environmental show full of music and dance to get other children excited about the topic. The activities of the Green Clubs are also welcomed and supported by the local city administration. For example, the local council supported a major cleaning campaign in front of the local football stadium in Dilla. 
Of course, the topic of environmental protection does not end at the school gates. The Green Clubs raise awareness of sustainability and environmental protection not only among the children and young people themselves, but also among their families and friends.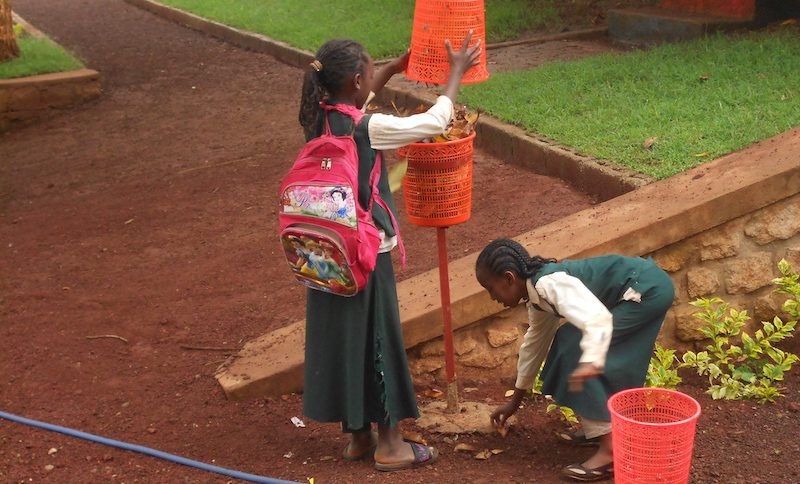 For some years now, more and more traders in Ethiopia and Uganda have been offering photovoltaic systems and solar-powered electrical appliances. Not all products are of good quality. Devices often break quickly. If there are no specialists on hand to repair them, they end up as waste. The electrical scrap is rarely recycled.
Jugend Eine Welt's solar programme can help here. The more well-trained specialists there are in the solar sector, the more likely it is that defective products can be repaired. In addition, competent solar technicians can provide their customers with optimal advice. In this way, the durability and performance of the products in circulation can be improved. This not only serves customer satisfaction, but also prolongs the service life of photovoltaic systems and thus the sustainability of solar power.